"I BELIEVE IN PINK!
I believe that laughing is the best calorie burner. I believe in kissing, kissing a lot. I believe in being strong when everything seems to be going wrong. I believe that happy girls are the prettiest girls. I believe that tomorrow is another day and I believe in miracles."
— Audrey Hepburn
"To be yourself in a world that is constantly trying to make you something else is the greatest accomplishment." - Ralph Waldo Emerson

Saturday, December 10, 2011
It's Pink Saturday!! and It's a Christmas One...
I happen to like Snowmen and so without further ado...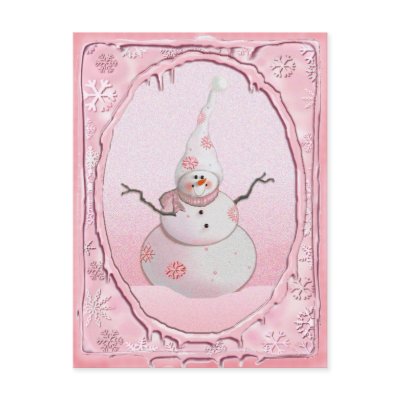 Just a few Pink Snowmen...
and